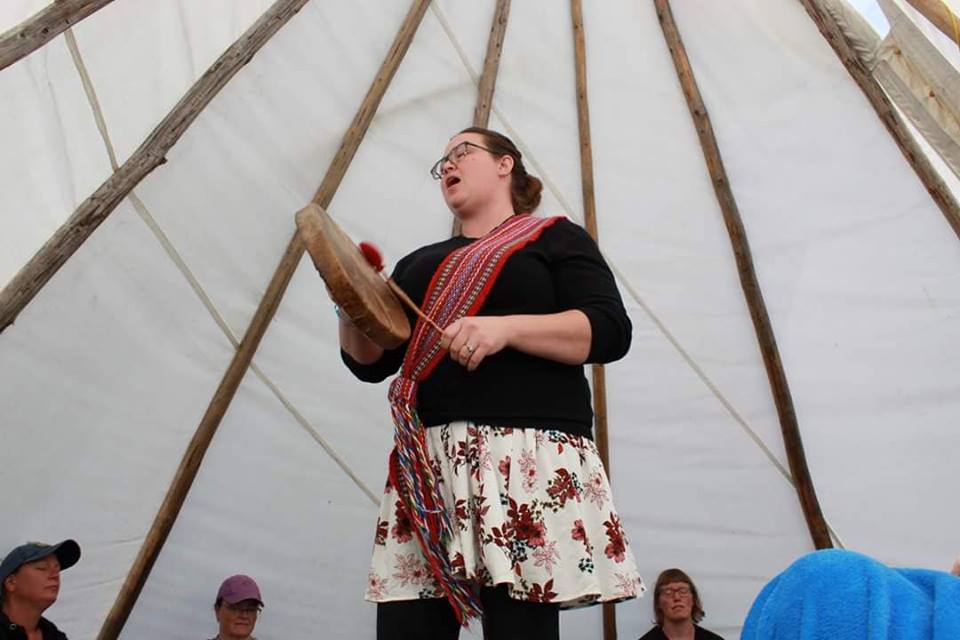 A proud Femme Michif, Kalyn is descended from a lineage of healers, teachers, & artists. Kalyn began working with plant medicine at Wild Rose College of Natural Healing in 2006 under the tutelage of Dr. Terry Willard and became his personal assistant and Herbalist at Wild Rose Clinic.
She has a special passion for helping those who live with 'invisible conditions': depression, anxiety, ADHD, chronic pain, stress, allergies, immune system issues or arthritis. Kalyn's approach to healing is both scientific and traditional, taking into account the totality of a person – mind, body, heart and soul. Combining ancient knowledge of healthy life-ways and modern research provides the best of natural medicine. She incorporates iris readings, tongue and pulse assessment, energetic assessments, and hands-on therapies as necessary.
Kalyn loves to teach and host workshops in health and herbs, Metis traditions, Plant ID & cultural art. She is a founding member & current President of the Alberta Herbalists Association and Director at the Calgary Herbal Student Clinic.
Learn more about Wild Rose Alumna & Cultural Arts Educator Kalyn Kodiak, founder of Kodiak Herbals & President of the Alberta Herbalist's Association.
https://kodiakherbal.com/