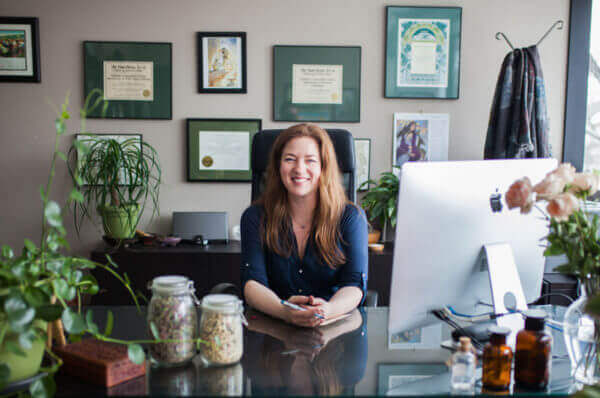 In 2002, Nicola Biggs founded Kolya Naturals Apothecary in Edmonton, AB. Kolya is Edmonton's original Apothecary, Herbal Learning Kitchen, Natural Skincare Boutique & Organic Day Spa.
Nicola has been working with natural health and healing since 1994. She studied in Alberta through Wild Rose College along her journey of lifelong learning, including:
Bachelor of Arts degree in Anthropology (concentrating on cultural medicine) from the U of A.
Certified in Massage Therapy from Grant MacEwan Community College.
Diploma in Plant Spirit Medicine and Intuitive Counselling from Northern Star College of Mystical Studies.
Apprenticed under Rosemary Gladstar in her program "The Science & Art of Herbalism" at Sage Mountain.
Level II certificate from Aftelier Perfumes, studying under renowned natural perfumer, Mandy Aftel.
Learn more about Nicola Biggs and her curated offerings of herbs, quality essential oils, fixed oils and other raw botanicals and skin food at Kolya Naturals Apothecary.