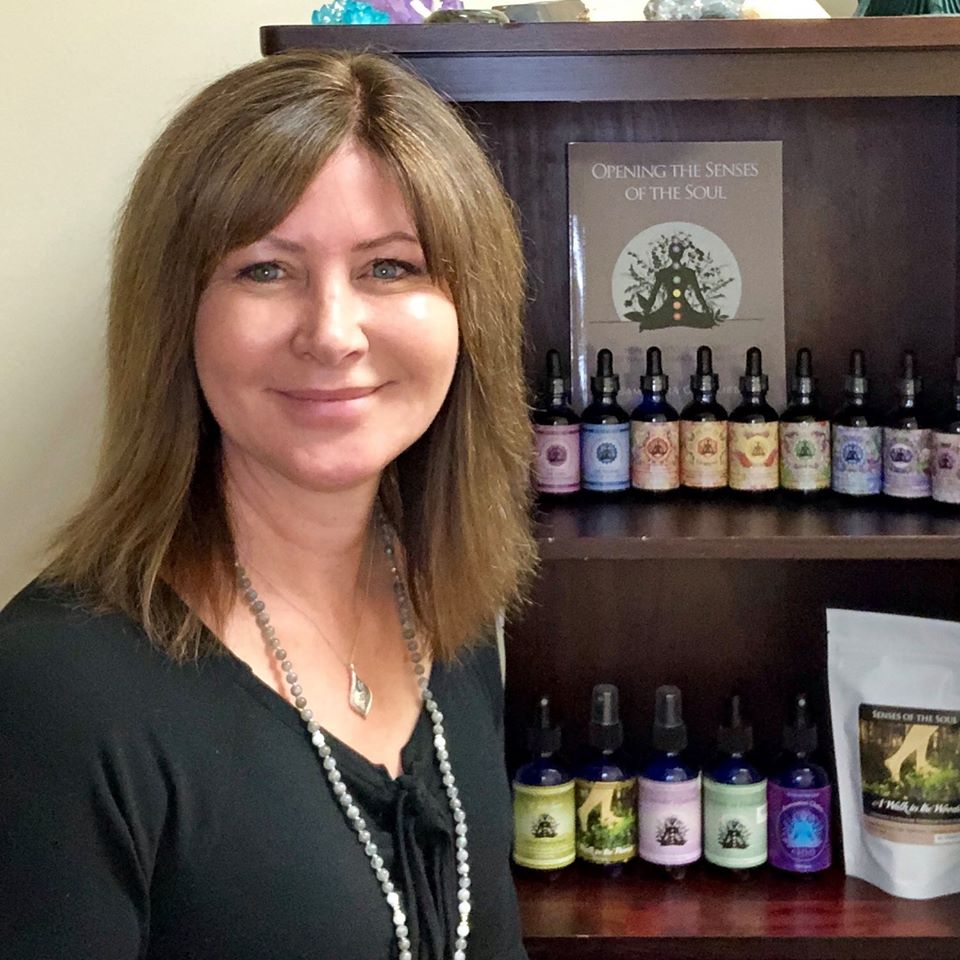 Samantha Orthlieb is a Master Herbalist, Vibrational Medicine practitioner, Evolutionary Oracle and Contemporary Medicine Woman. A graduate of Wild Rose College and the Academy of International BioEnergetic Sciences, she has also trained with Pacific Essences, Wild Earth Animal Essences, and Star Essences.
Samantha has been a practicing herbalist since 2001. The focus of her practice is on trauma recovery, archetypes, shadow work and psycho-spiritual healing. Samantha works with vibrational medicines using universal archetypes to support individuals in an evolving world-to support personal growth and spiritual ascension. Her clinical practice is located in the Ammolite Healing Centre in Cochrane, Alberta.
Samantha has a 10 acre permaculture inspired botanical sanctuary and farm which fosters awareness of endangered North American medicinal plants (in association with United Plant Savers), and hosts events that support eco-spirituality and empowers individuals to uncover the healer within with the help of nature's medicine. She also currently serves on the board of directors as Registrar for the Alberta Herbalists Association.
Learn more about Samantha Orthlieb and Senses of the Soul, her United Plant Savers Botanical Sanctuary near Cochrane AB, and her practice at Ammolite Healing Clinic.
https://sensesofthesoul.ca/