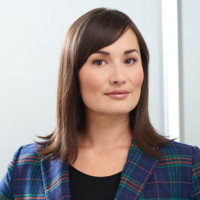 After completing her 4 program as a Master Herbalist, an accident causing chronic pain propelled Vitalia to register and graduate from the National Academy of Osteopathy in the Fall of 2018. She opened Vitalia Clinic Inc. in Calgary, Alberta in the Inglewood area. She works in women's health, endometriosis, fertility, TMJD & trauma.
Vitalia loves Osteopathy because it treats the root causes of dysfunction instead of symptoms. "I especially love helping women who have been told they have to be on drugs or hormones or have invasive surgeries to function for the rest of their lives and help them discover how incredibly wonderful their bodies are and how much their body works hard to keep them alive and well. Seeing people release the things that have been keeping their bodies dysfunctional for so long and coming out on the other side as whole people ready to live their best lives helps me feel like I'm contributing to a better world and being part of a system that repairs rather than destroys."
She is the President and co-founder of SOMPA (The Society for Osteopathic Manual Practitioners of Alberta).
Connect with Vitalia Daza and her work as an Osteopathic Manual Practitioner in Calgary, AB.
https://www.vitaliaclinic.com/about