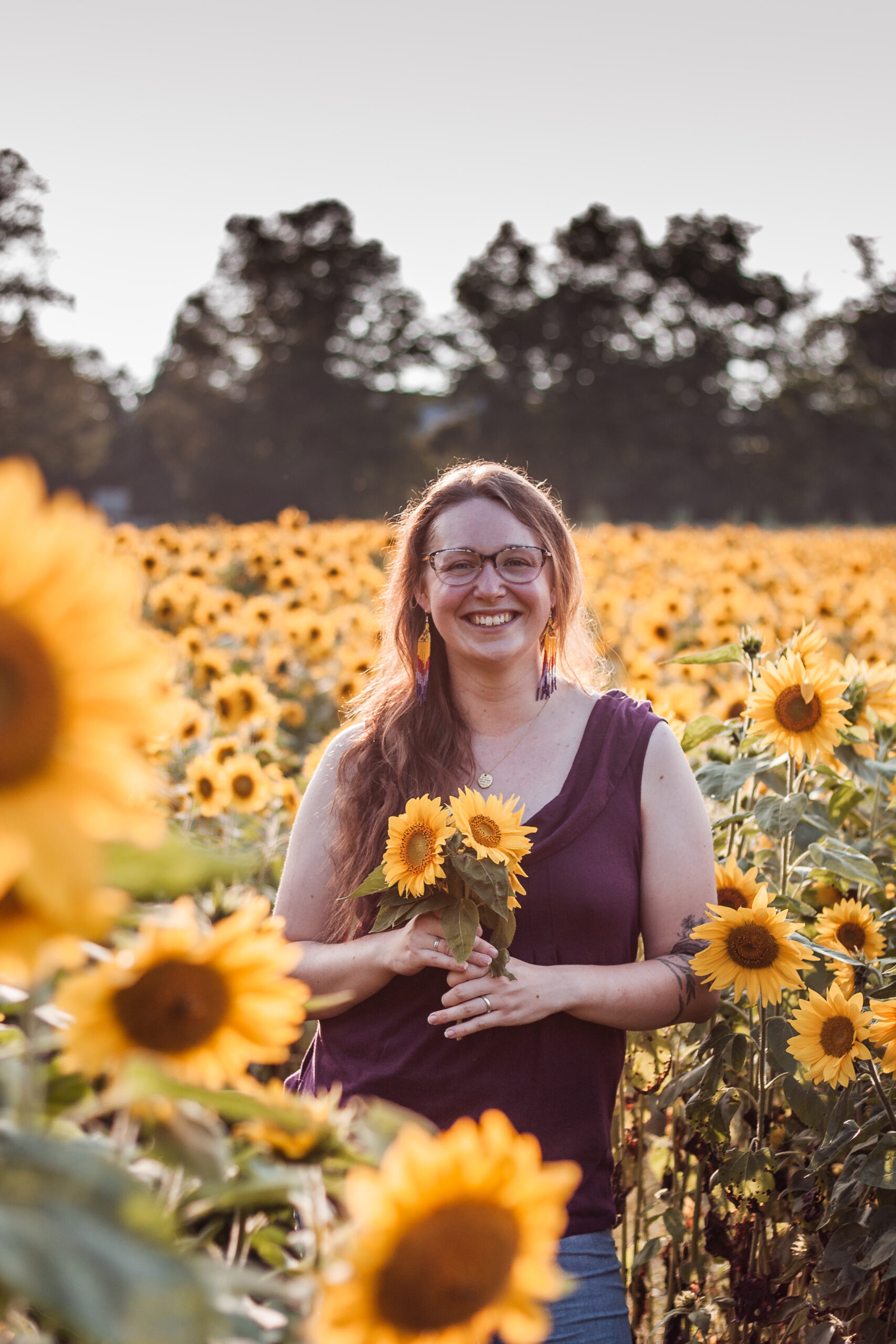 Cherianne is the marketing outreach coordinator at Wild Rose College. She's a "social media herbalist" – a community herbalist who is thrilled to connect folks with their herbal path through the mycelial interwebs.
With a background in Outdoor Education, Cherianne bridges her commitment to guiding and teaching others through impactful experiences, with her skills in herbalism to help the college inspire future herbalists.
Cherianne is the founder of Blue Jay Botanicals where she offers plant walks and medicine-making workshops along with creating botanical subscription boxes and herbal remedies. One of her favourite things to do is take people on plant walks and see their eyes light up with wonder and awe as they uncover the wonderful world of plants.
She loves to explore the outdoors, camp and travel and you can often find her planning her next roadtrip adventure along the Atlantic coast (Ontario life has her always dreaming of the sea).
Cherianne respectfully acknowledges that she lives, works and plays on the traditional territories of many nations including the Haudenosaunee, Huron-Wendat, Algonquin, and Anishinaabe. As a settler there, she is grateful for all the generations of people who have been stewards of the land and is thankful to be able to work at reconnecting people with plants.
You can follow Cherianne on Instagram @bluejaybotanicals