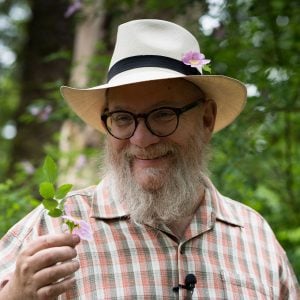 Terry Willard, Cl.H., Ph.D. is recognized as one of North America's leading Clinical Herbalists. After over 40 years of clinical practice and teaching, he is now in semi-retirement. He founded Wild Rose College in 1975, and continues to teach with us. His latest course is Cannabis for Healthcare Providers.
He spends most of his time writing, formulating nutritional products and researching. He is the author of 12 books. Terry has spent many years representing the Health Food industry interests at both federal and provincial levels. Currently Terry continues to occasionally travel worldwide; he often lectures conveniently online to places far and wide including Scandinavian, England, Japan, and Australia.
He is the past president of the Canadian Council of Herbalist Associations, past president of Canadian Association of Herbal Practitioner and a professional member of the American Herbalist Guild.